£15.00
This event has now ended. We had a full-house with over 150 tickets sold! An outstanding afternoon, thank you all that attended and performed. Excellent feedback. Get your tickets for our next events. 
Out of stock
Stand-up Comedy Show at The Barnyard Comedy Club
Sunday 2nd July 23
This is an uncensored and awake adult stand-up comedy show. Expect hilarious, free-thinking, edgy, risk-taking, unwoke and thought-provoking gags and routines.
The Barnyard Comedy Club is hosted at Upton Barn, Manor Farm, Near Nuneaton Warwickshire CV13 6JX.
Doors open 2pm, live show starts at 4pm and ends around 7pm, bar open to gone 9pm.
TICKETS: available to buy here online and from Joey's Bar at Upton Barn (cash or card). If you prefer cash – use our contact form to ask us to reserve 'cash on the door' tickets for you.
Featuring
Alistair Williams
Jonny Cole
Tania Edwards
Geoff Buys Cars (guest speaker)
Guy Surtees – singer (see video)
MC Ruth
Enjoy a fun-packed late afternoon of top-notch edgy adult stand-up comedy, party music and guest speakers. There'll be hot food available outside and lastly but not least there's a licensed bar inside the show hall stocked with a good range of drinks, including real ale if you have a beard.
Upton Barn is a large converted barn and cow shed, with a proper floor (no longer straw) a performance stage, tables, chairs, licensed bar (Joey's Bar) and a snooker table. It has a max capacity of 200 people inside and 8 billion outside. Free car park onsite. See photos below.
If you wish to stay over and enjoy the country air and cow methane for longer there's a caravan, campervan and tent site on the land adjacent. You can book pitches with or without electricity points direct with the Upton Barns Management (Tel: 01455 212374 – answered 10.30am – 4.30pm) and arrive early to setup. There's also a few B&B rooms available. Pitch booking info and prices are on their website HERE.
Altogether, The Barnyard Comedy Club offers an excellent way to spend your late Sunday afternoon. Also, check out the 3rd Sept Stand-up Comedy Show.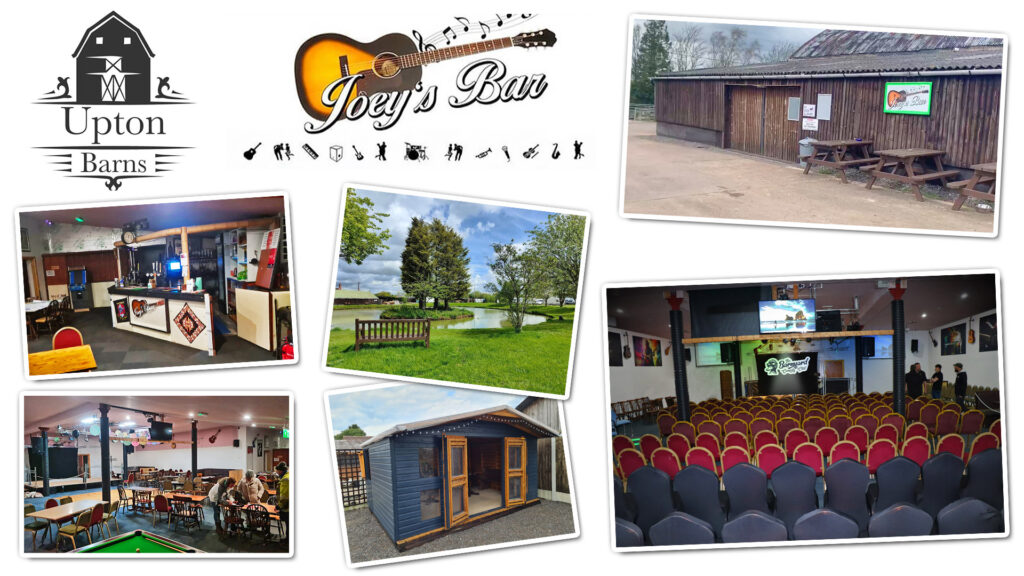 ---
Geoff Buys Cars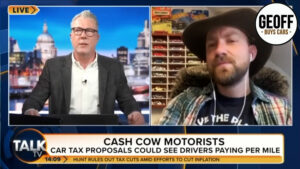 We are glad to announce that one of our guest speakers will be YouTuber Geoff Thompson who has an excellent channel called Geoff Buys Cars. With over 8m views on this YouTube channel Geoff has more recently been highlighting various issues and what's wrong with the world right now – the constant attack on motorists, creeping totalitarianism, corruption everywhere, broken politics, etc. Check out Geoff Buys Cars YouTube channel.
Alistair Williams
Unafraid of tackling rough subject matter, Alistair Williams combines raw personal anecdotes with a jam-packed gag count and slick extroverted style. He creates bespoke stand-up comedy content to challenge the establishment, particularly the food and health industries, regularly grabbing the attention of leading megabrands. Alistair believes real food can change your life, a narrative which he delivered with great wit in his 2018 Edinburgh Fringe Show. Smart, passionate, impressively quick-witted and bursting with infectious confidence, this is stand-up that grabs your attention.
Credits
Piccadilly Comedian of the Year – Winner. Leicester Square Comedian of the Year – Finalist. Amused Moose Laugh Off – Finalist. Laughing Horse New Act of the Year – Finalist.
Jonny Cole
Jonny brings his brand new 2023 show "Stone Cole Sober" to the Barnyard Comedy Club. Champion of the Black Country, Jonny Cole has been dubbed one of the most exciting and hilariously funny standup comedy acts to come out of The Midlands and an unstoppable force in music-comedy.
What started with a song about his home town of Wednesbury that went viral, Jonny Cole is now packing out comedy clubs and venues everywhere. With his individual patter and commentary on life, coupled with his original songs, Jonny Cole has been described as a 'breath of fresh air'.
Since giving up his day job, Jonny Cole has played to various sell-out audiences, shared the stage with the likes of Ross Noble, Mark Watson and Joe Lycett and taken his act to festivals all over Britain. Including a sell-out show at the Edinburgh Fringe Festival. Jonny Cole was the headline act on the UK tour of 'A Black Country Night Out' for 4 years and a regular finalist for the 'Best Midlands Comedian' award by WHATS ON magazine.
Tania Edwards
Stand-up comedian and comedy writer Tania has mastered the art with her outrageous humour and can be frequently seen at some of the biggest comedy clubs in the country. "A cynical, self-aware and razor-sharp dissection of middle-class life" ★★★★ Fringe Biscuit.
Tania was a finalist in the Hackney Empire, Leicester Square, Latitude and Funny Women comedy competitions. She won the Amused Moose Comedy Award for Best Show 2018. A favourite at the Edinburgh Fringe, Tania brought her five-star solo show Not My Dog to London's Soho Theatre in 2018. She also received rave reviews from critics and audiences alike for her latest show, Don't Mention It.
---
Terms and Conditions
The management reserves the right to make essential changes to the published program or listings.
Bookings, once made, may not be exchanged nor money refunded. All ticket sales are final. SEE INFO
ID may be required.
The management reserves the right to refuse admission, for example customers who arrive already intoxicated will be refused entry without a refund.
We reserve the right to conduct bag and clothing searches. Anyone found attempting to bring alcohol or prohibited drugs into the buildings will also be refused entry without a refund.
Latecomers may not be admitted until a suitable break in the performance.
All tickets sold are unallocated seats in the venue. We recommend large groups to arrive early to get seats together and cannot guarantee seats together for groups or parties.
All customers are expected to treat the venue, staff and acts with due respect and good manners.
We reserve the right to eject any customers from the venue without a refund if they are disrupting any of the shows or performances and/or are deemed aggressive, either verbally or physically, to any of our staff, customers or comedians.
The use of mobile phones is prohibited whilst an act is performing, that includes having it in your hand with the screen on (it distracts others from fully enjoying the show).
Audio or visual recording of any kind is forbidden in the show building. Please note that you may be filmed by the organisers, and video, photos and audio may be used on social media and websites to promote future events. By entering the venue, you hereby consent to all such filming and restricted transmissions of any resulting programme or marketing material.
When you buy a ticket you will automatically be added to The Barnyard Club's email list for news, future events, etc. When you get a newsletter, you can decide to click a link and unsubscribe.